List of Irael's sons
text by Princess Sophia and Avalokiteshvara
Version 1.7, 29/11/2016
That is too a sum of a lot of what we learned with another friends too.
---
Irael got the name Irathon, I think its because he is the currently Karma keeper. It was once Raphael, and once Anubis. Sure it must have more, but I don't know.
Irael's sons normally are competitive so they appear lot in competitions, they are normally revolutionary people, they carry the virtue of the words, so they are involved in politics, administration, hip-hop and etc; I think black, yellow and purple ray are the most suitable to become infamous, so its easy to find they. They normally talk with authority. They show a great dedication in the doctrine they chose, normally they don't surrender and achieve high degrees. They normally are very administrative, and normally are constantly chasing restless for what they desire or want. Some of they learn fast how to achieve social contacts for things they want, they somewhat administrate even their friend, categorizing they and seeing what they can be useful for, not that they have bad intentions behind this, but sometimes they do, because Irael sons have this problem in "letting a opportunity go", even if they have to do things that are, in certain degree bad, but excusable, its like they are somewhat addict to gain, in a general meaning. They learn very well techniques to do their doctrine, they remember very well how to repeat the physical process in their works, sometimes it makes they fell annoyed when they see someone that is not trying hard enough, or that don't remember what had to be done after they had explained it some number of times, I know much people fits this description, but some rays are more patient in the rate of development of certain persons, but when they grow old, or old souls learn how to be more patient. They somehow learn the technique, making a abstraction of what they do and "indexing" each movement. In sports they normally are very good in remembering and using correctly all their resources. They have a strong presence, and normally look to you from above, like, they tilt their heads back and lower their eyes to you, some people miss judged they because of it, thinking they are somehow superb, arrogant or violent, but its like just their natural way to look at you. They hear you very well, they hear well what you say, and think well about what you said and can overthrow you if you don't pay attention, like I said, they carry the virtue of the words, so they have a good rhetoric and since they are one of the most alpha rays, they don't mind in challenging you; I think Aries is the most black ray sign, I can be wrong, and I compare Aries as a rhetorical sign. Black ray vary between having a organized house, or a messy house, its hard to see a mid term, but not impossible, I could say the same applies to clothes, but I'm not sure, but I see that there is the Black ray that dress like a gentleman, and the Black Ray that dress like a Punk, and few mid term, but that is my experience.
We are currently in a decade (2010) that invoke Irael's influence, that is why there is so much competitions, techniques, political activism and more. I'm not sure about the next, I saw a vision it looked like transparent decade (2020), that is strange, but now that we are after the mid of the decade, its getting alike the transparent aura. I'm now basically sure that it will be transparent influence incoming.
Physical characteristics: They normally vary between having a "angry eyebrow" or a eyebrow that goes down in the external side; They normally have a high chin; Few are small.
Countries that evoke his energy because its culture:
I'll show celebrities from around the world, some fictitious personages that were made in image of a Archangel subconsciously or consciously and animals.
---
Celebrities
---
Abraham Linconl.
He is the physical incarnation of baphomet.
---
Abujamra, André.
---
Aécio Neves.
Showing to who he works for.
---
Agatha Moreira.
---
Aleister Crowley.
With those info you can know who he reincarnated from.
---
Alex Jones.
---
Angeli.
---
Angelina Jolie.
---
Arizona Muse.
She is listed on my "Lilith" article.
---
Beto Richa.
Much evilness.
---
Beyonce.
---
Big L.
Me and and Avalok were confused about him, I'm leaving him here.
---
Champignon(Pop musician).
---
Che Guevara.
---
Chorão(Pop musician).
---
Christina Aguilera.
---
Coco Chanel.
Normally I hate her quotes.
---
Criss Angel.
I was told that he was somewhat a brother of Irathon, I think when he wandered in earth, he is a mage in fact, hidden in cheap tricks.
---
Cris Cyborg.
---
Cristiano Ronaldo.
---
Cyril.
Very omega. I believe some of his magics are real magics.
---
Dave Navarro.
Hahaha... Well, regardless of what, that makeup is a luciferian magick.
---
Debi Mazar.
---
Dilma.
---
DJ Krush, Hideaki Ishi.
---
DJ Premier.
---
Duff Goldman.
---
Eduardo(Facção Central).
---
Edmundo.
---
Emerson Sheik.
---
Falcão.
---
Faustão.
Filled with demons.
---
Fausto Fanti.
---
George Bush.
Much evilness on this one, his aura is so strange, its creepy, aura of a murder.
---
George Washington.
Same ray, same elemental, same symbols, Lincoln is his reincarnation.
---
Guerreiro.
He was winning Chelsea at 2012 world cup.
---
Guru(Rapper).
---
Gwen Stefani.
---
Hitler, Adolf.
Practices on Thule Satanism, part of Skull and Bones.
---
Ibrahimović, Zlatan.
---
James Hetfield.
---
Jay Z.
---
Jon Jones.
---
João Gordo.
---
José Aldo.
They know it too, they made a marketing video with a rhino walking in the street, then the rhino check the mirror(check the self, auto-evaluation), and discover to be José Aldo(showing the spiritual progress of José Aldo?). Check this image from the ads:
---
José Mourinho.
---
Kathleen Robertson.
---
Lady Gaga.
Black mage, filled with demons.
---
Laurie Spiegel.
---
Lewis Parker.
---
Lil Wayne.
How much demons someone can carry? His aura is nasty.
---
Lily Allen.
Lily Allen? Lilith Allen? This pose is the presentation pose of Lilith.
---
Madonna.
---
Mano Brown.
---
Maria Minerva.
---
Massa, Felipe.
---
Mena Suvari.
---
Mobb Deep.
Both black ray.
---
Monica Iozzi.
---
Nas.
---
Nero.
Seneca is reincarnation of Socrates, Nero is reincarnation of Meleto.
---
Nick Minaj.
---
Paulo Miklos.
---
Pedro Costa.
---
Peter Bagge.
---
Putin, Vladimir.
---
Rachael Ray.
---
Ratinho.
---
Redman.
---
Requião.
Much demons on him.
---
Rihanna.
I believe she is reincarnation of Nefertiti.
---
Romário.
---
Ronda Roussey.
---
Rose McGowan.
---
Sabotage.
---
Sandrão RZO.
---
Schumacher.
His brother too.
---
Sérgio Moro.
The "benevolent" Sérgio Moro, and from where he gets his fame.
---
Stalin, Joseph.
Showing for who he works.
---
Taylor Swift.
---
Trump.
---
Usain Bolt.
---
Watkin Tudor Jones.
I hate him and Yolandi, that is on violet rays page, check there to see what I have to say about both.
---
Personages
---
Ame Warashi.
---
Asuka Langley Soryu.
---
Bart Simpson.
---
Buddy Bradley.
---
Ed Bighead.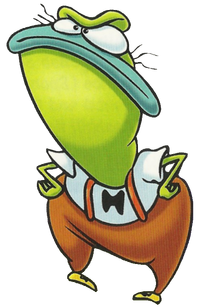 ---
Harold Berman.
---
Helga Pataki.
---
Jane Lane.
---
Mr. Burns.
Like all powerful men, he is a freemason. Wiki: "The Stonecutter theme song goes as follows; Who controls the British crown? Who keeps the metric system down? We do, we do! Who keeps Atlantis off the maps? Who keeps the Martians under wraps? We do, we do! Who holds back the electric car? Who makes Steve Guttenberg a star? We do, we do! Who robs cavefish of their sight? Who rigs every Oscar night? We do, we do!"
---
Quinn Morgendorffer.
---
Robert "Big Bob" Pataki.
---
Roger M. Klotz.
---
Sagara Sanosuke.
---
Sandi Griffin.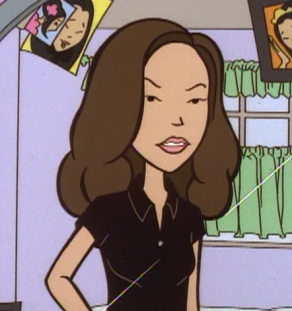 ---
Scar.
Scar in the left eye, like Demiurge.
---
Sideshow Bob.
---
Trent Lane.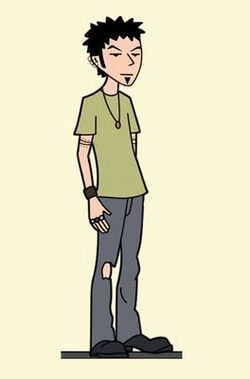 ---
Vegeta.
---
Animals
All animals have can be from any ray, but some animals attract more certain rays than others.
---
Felines came from a Black ray lion, so every feline have a touch of black ray, Lions are mostly black rays, like the one in the photo.
---
Felines came from a Black ray lion, so every feline have a touch of black ray, Cat is a animal that came from the Pink essence of the Lion, so it have more from this ray. The ones in the images are Black.
---
Canines came from a Yellow ray wolf, so every canine have a touch of yellow ray, Pitbull is a animal that came from the Black essence of the dogs, "90%" of those are Black, the ones in the images are Black.
---
Eagles came from a Black ray essence, so every eagle have a touch of black ray.
---
I'm not sure if the Owl came from the Black, Yellow or Green ray, anyway, there is a lot of Black ray owl.
---